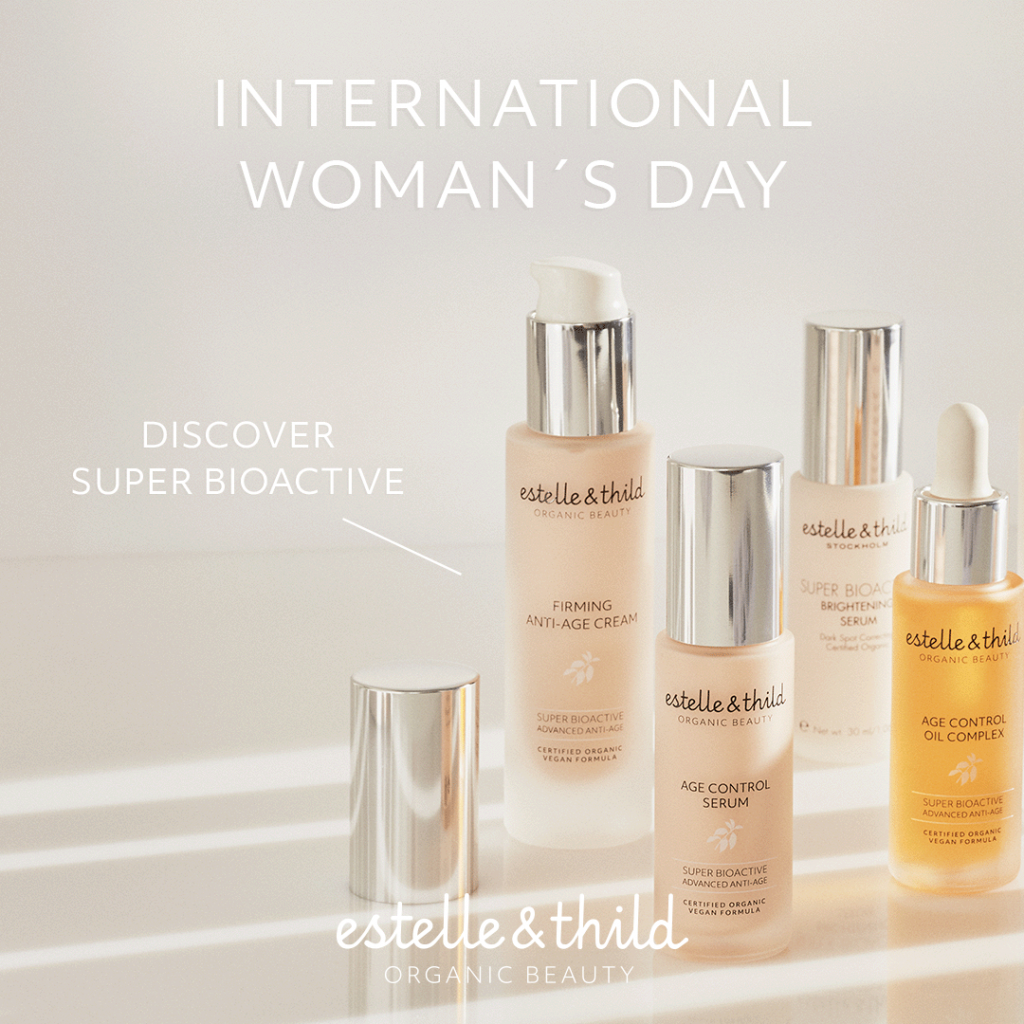 The ultimate gift to celebrate any woman in your life – the Super BioActive series. A series of skin products that improve skin elasticity as well as leave the skin with a natural and youthful radiance. The different formulas are suitable for more mature skin with visible fine lines, from 35+ years old. Making these products the perfect gift for a friend, sister, mother, grandmother or why not a colleague.
The ultimate skin care routine for this skin type:
Skin serum – Within this series, there are two different serums for different purposes and needs. Apply serum after you have cleansed your face and before your moisturizer. Serums have a deeper moisturizing effect and strengthen as well as prep your skin for your other skincare products. Pick between Super BioActive brightening serum which is clinically proven to reduce the appearance of pigmentation as well as antioxidants on your skin. The other option – is our Age control serum which is enriched with ingredients that repair UV-induced damage as well as improve skin's elasticity.
Eye serum – A must in your skincare routine is an eye serum. The area around your eye is much more sensitive than the rest of your face meaning it needs a lighter, less heavy formula. Our Lifting eye serum is the perfect addition as it will counteract the look of tiredness as well as it smooths crow's feet and ensures skin's youthful appearance.
Day & night cream – Next up in your skincare routine is a moisturizer. For the day we recommend the Firming Anti-age cream which improves skin's elasticity and gives you a boost of moisture. For night – the Night Recovery Anti-age cream does exactly as it says – rebuilds your skin during the night, allowing you to wake up feeling fresh with a natural radiance.
Face oil – Finish off with our Age Control oil complex. For extra moisture: which most of us need, especially in the colder months of the year, this product is a must-have. It nourishes and protects dry skin as well as smooths fine lines and gives an immediate luminous youthful glow