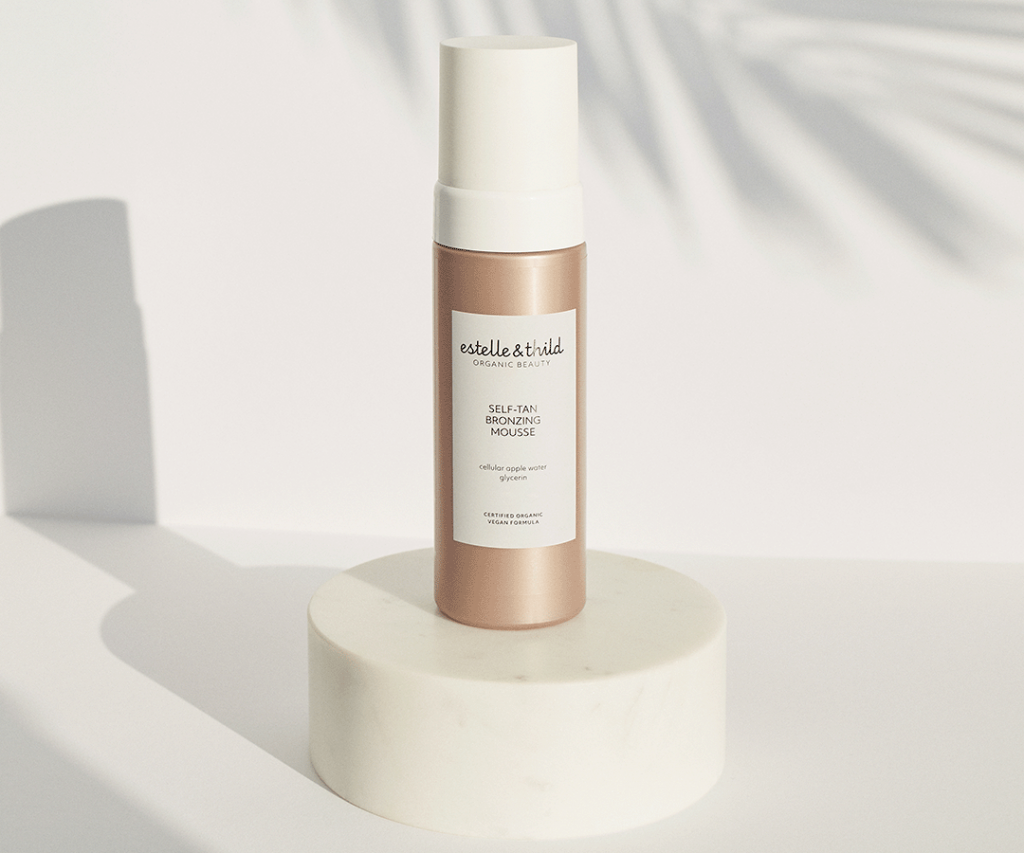 A beautiful sunkissed and moisturized body is now within reach with this transparent, scent-free self-tan mousse. This product is ecologic certified, vegan, scent-free, and transparent self-tan mousse for your body. It results in a natural, beautiful, tan. The high-technological formula adjusts to your skin tone and develops gradually during 4-6 hours leaving you with a glowing result.
The product is easy to apply and absorbs quickly into your skin. Our self-tan mousse is caring for your skin and focuses on rehydration with nourishing content. It contains ingredients like vegan DHA, apple cellular water, and blackberry leaf extract. The mousse is easy to apply and does not stain clothes or fabric.
Here are a few you can do to make sure you get a beautiful result!
Apply with a glove on dry, clean skin.
We recommend applying the mousse in the evening, showering in the morning, and after the shower applying body lotion or oil.
To make the tan last longer, exfoliate the skin to remove dead skin cells and make sure the formula sticks to the skin.
Avoid applying the mousse to moisturized skin. There's a risk that the formula sticks to the lotion instead, and disappears faster.
You can apply the product with or without a glove.
Remember to wait 4-6 hours before you make any contact with water.
Wash the palm of your hands if you're applying the product with your bare hands.