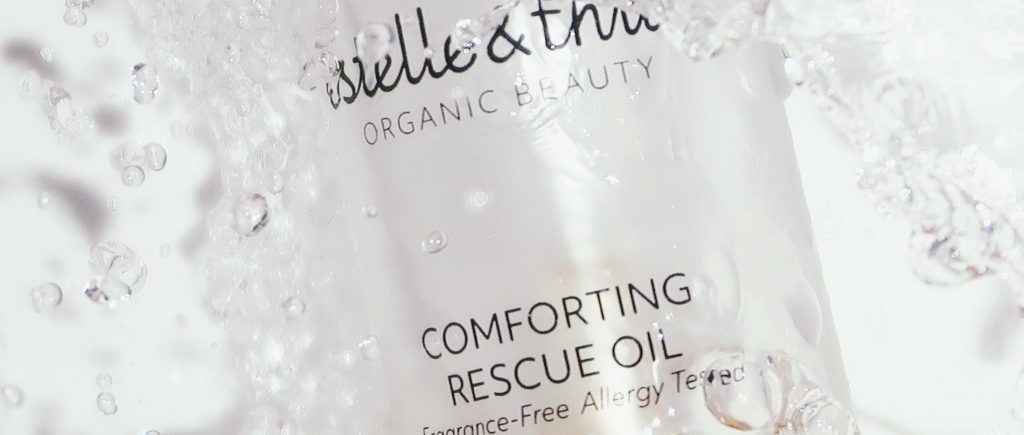 The benefits of a face oil
A face oil boosts hydration, promotes skin elasticity and circulation – leaving your skin feeling glowy and plump. An oil also protects and strengthens your skin at the same time as it can penetrate deep into the skin and really keep the moisture in.
Either use a face oil as the first step in your routine, on a cleansed face. The light formula will penetrate and prepare your skin for the next steps. You can also use a face oil as the last step in your routine, to help lock in moisture and protect the skin from environmental damage, such as pollution and smog. Try what works best for you and your skin!
In our skin care range we have three different Organic Face Oils, that targets different needs. Which suits you the best? Read more below!
BioCalm Comforting Rescue Oil
This pure and exclusive blend of oat oil, apricot kernel oil and jojoba oil is designed for dry sensitive skin in need of extra care. The emollient oil absorbs easily while its conditioning and calming properties penetrate the deepest layers of the skin's surface. Formulated to soften and soothe your skin, this unique blend of vitamin-rich organic oils helps the skin to maintain a healthy glow.
Result: Calms and soothes the skin, boosts hydration, prevents dehydration & diminishes signs of fatigue. Find the oil here.
BioDefence Nutrient Youth Oil
A nutritious oil enriched with powerful antioxidants, vitamins and essential fatty acids. These elements come together and create a super oil to combat the early signs of aging and hydrate the skin from the inside out.
Result: A more youthful appearance. Prevents the signs of premature aging, increases moisture retention and boosts radiance. Find the oil here.
Super BioActive Age Control Oil Complex
Revolutionize the fight against aging through the science of the marine microalgae. This certified organic antioxidant-rich oil prevents skin damage, repairs visible signs of aging and combats UV damage for more luminous skin with a radiant glow.
Result: Hydrated luminous skin with reduced visible signs of aging. Find the oil here.
Another way to use our Face Oil, is to blend it with our Serum to create a potent cocktail – read more about our Magic Duo's!